I've been reluctant to purchase a subscription to Board Game Bento because I already have so many board games at home and I was worried about getting duplicates while spending $60 on a bunch of games I didn't really want. Don't get me wrong, I think the idea is a fantastic one but I wasn't sure if it was right for me, so I followed the Facebook Group for a bit and soon enough I found a theme I could get behind. "The Past"
Now I'm a ham for war games of any kind and was interested to see what they would come up with. They advertise $80 worth of board games and accessories delivered to your door with a monthly subscription price of $50 ($62 with shipping for me).
So, now for the burning question, "what's in the box?"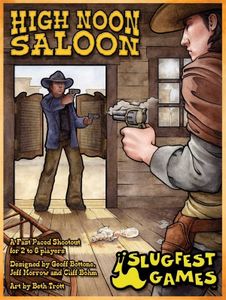 High Noon Saloon by Slug Fest Games: I enjoy a lot of Red Dragon Inn but I hadn't heard of this one before. Luckily for me I have someone in the house who loves westerns, so the game was well received. After opening it I wasn't super impressed with the bits but after doing a little more research I was happy to see it got a decent BGG rating. Which was a huge plus for a game I hadn't heard of before that was published five years ago. I'm really hoping this game will be a diamond in the rough.
Published: 2011
BGG Rating: 6.4
Amazon Price: $22.00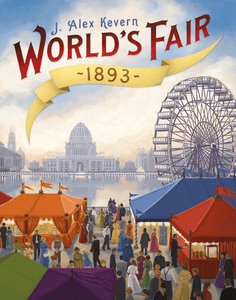 World's Fair 1983 by Renegade/Foxtrot Games: When When I opened the box I was very excited to see this game. It was their advertised Mensa Select Game and  it's made by a publisher I love (they make Lanterns and Lotus). On top of that it scored extra points in my book because it was on my "want list" but not yet in my collection. Whomever picked this game out for the Bento Box certainly deserves a crisp high five as it is a gem.
Published: 2016
BGG Rating: 7.5
Amazon Price: $23.00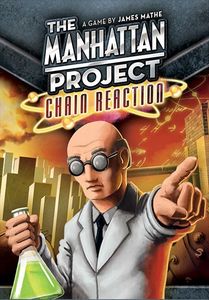 The Manhattan Project: Chain Reaction by Minion Games: I don't have too much to say about this one. I've seen this game before but didn't know much about it or it's publisher. Although I was pleased to see it also scored well on BGG. So I'm looking forward to playing it,  as I'm a huge fan of quality micro games that I can take with me anywhere.
Published: 2016
BGG Rating: 6.9
Amazon Price: $15.00
Overall I have to say I wasn't disappointed with what I got. I was lucky enough not to get any duplicate games for my collection and one of the games was on my "to buy" list. I was also happy that these games came from game companies that I already like  to purchase from and were rated pretty well on Board Game Geek, however we have to talk about the "bad stuff" too.
With my purchase I was expecting more war games especially when visiting "The Past" so that was a bit of a disappointment to me but the main thing I didn't like here was the price point. It wasn't awful but I know what games I want and where to get them already so why do I need a $60 a month subscription for games i might already have as a veteran board gamer.
It does work however for those gamers just entering the board game market where someone might enjoy paying  a $10 premium for a "personal board game shopper". Which from the selection of games included, did a good job at at choosing quality board games for you to try out. So this would be a great value for those looking to try new board games but not wanting to navigate the ever growing board game market.
Where I think Board Game Bento should be headed, if they really want to shine in this industry, is by offering home delivery of the newest  board games released each month. Then you wouldn't have to do all the research, driving or internet shopping to find what's hot. They would just be waiting for you in the mailbox each month and I feel like many veteran gamers, like myself, would defiantly pay for that service.
Did you agree with my opinion? Do you currently subscribe to Board Game Bento and love their service? Let me know in the comments below as I would love to hear from you!